Description
All in stock. Unless backorder is noted.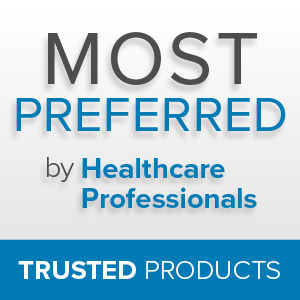 PURELL Brand is America's No. 1 hand sanitizer brand and the most used and trusted brand in hospitals. So, the same trusted formulations doctors use to keep patients safe help keep your facility up and running.*
*GOJO Industries, Inc., Market Research - External Market Research, Hall and Partners PURELL Brand Research 2017 (006-079), 1 September 2017.
PURELL® Advanced Hand Sanitizer Refreshing Gel is a convenient way to help those you care for kill germs on their hands
PURELL® is America's No. 1 hand sanitizer.¹ The same germ-killing formulation that is trusted and used most often in hospitals is now available to your family.
PURELL Advanced Hand Sanitizer kills 99.99 percent of most common germs that may cause illness without damaging skin.²
One squirt of PURELL® Advanced Hand Sanitizer equals two squirts of other national brands³, providing 2 times the sanitizing strength.⁴
Our team worked with leading skin scientists to create a patented formula with moisturizers & skin conditioners to keep hands feeling soft.
PURELL hand sanitizer is free of Triclosan, parabens and preservatives.
Large size 1 liter table top pump is perfect for high traffic areas in public spaces, small businesses, classrooms, and offices.
Can be used to fill smaller bottles.
Customer Reviews
{{'product.product_review.no_review' | translate}}